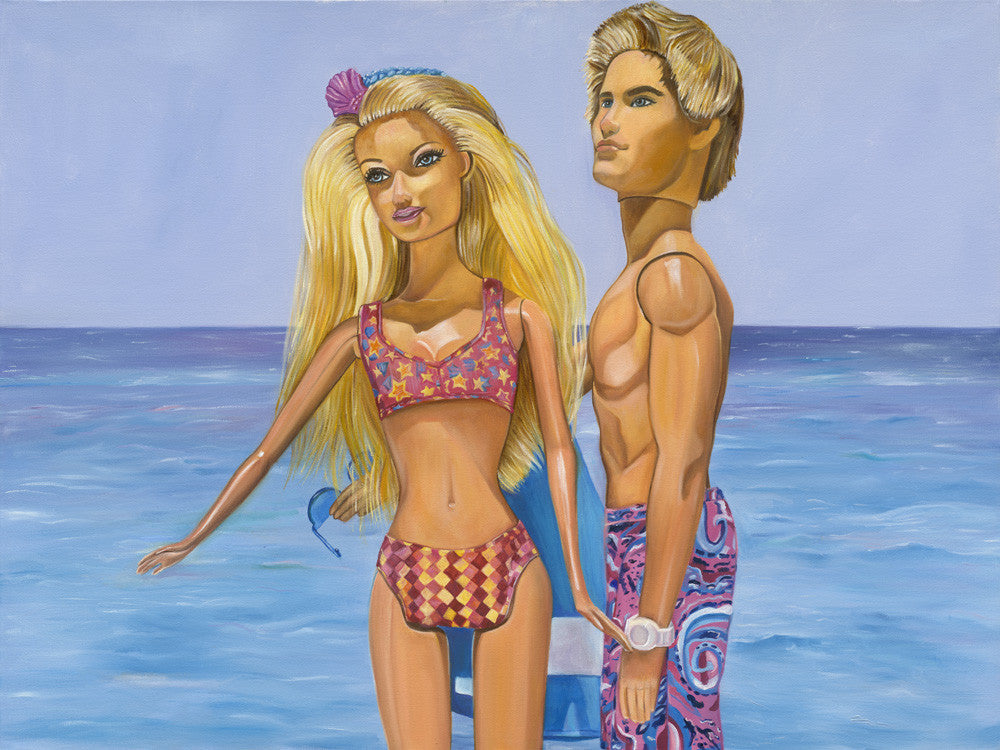 Aliza Stone Howard
Beach Dolls
Providing amusement for parents and content for growing imaginations, this painting is perfect for little Pop collectors.
Treating these iconic toys as human portrait subjects, the artist carefully paints the features and shadows cast on Barbie
's
and Ken
'
s faces, humanizing the dolls and situating them in this depicted beach setting. At the same time, their bristly doll hair, the dark lines indicating where the toys' heads connect with their manufactured bodies, and the exaggerated highlights on Barbie's arm and Ken's bicep remind us of the plastic immediately associated with these icons. The overcast sky and the dolls' humorously pensive expressions as they gaze away from the viewer play with aspects of reality meeting the Barbie world of make-believe.